Bellion Wallet, the financial services company with more than 80,000 customers globally, soft-launched its bank account products in Indonesia a few months ago. 
The app is built on ease of use and delivers a superior experience to customers.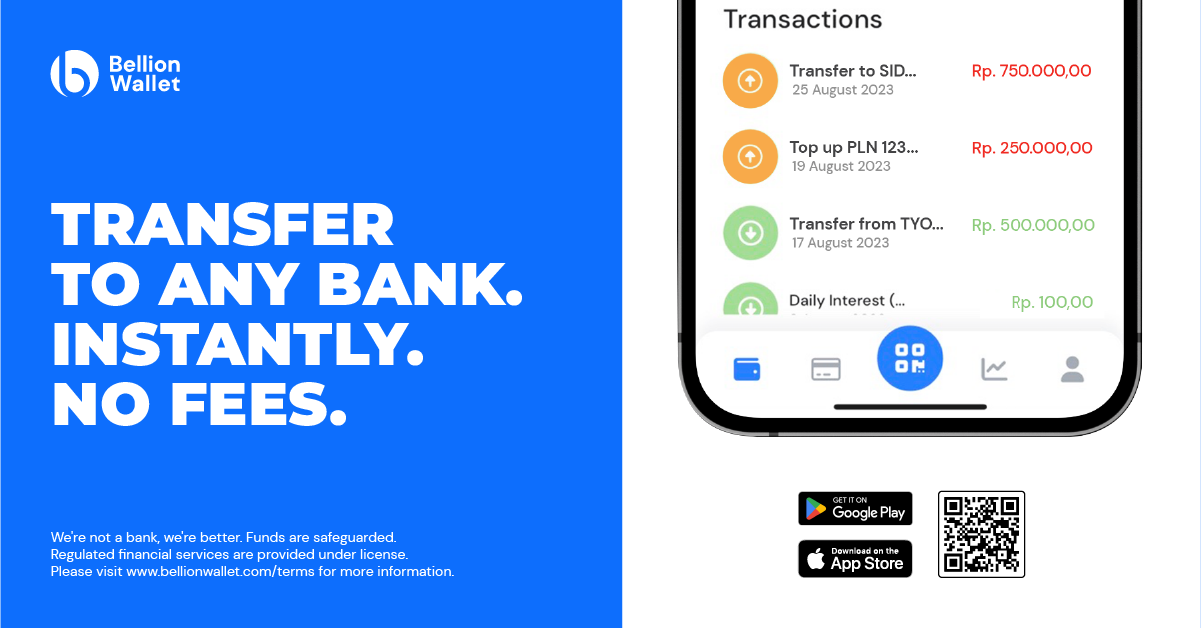 No fees banking
With just a passport, driver's license or government-issued ID customers can create an account and receive a local bank account in less than 5 minutes. The benefits are vast – the app is the first in Indonesia with no monthly, transaction or admin fees for both banking transactions and services such as bill payment and top-up. Transfers are also processed instantly to all local banks.
New services – daily interest and overdrafts
The company offers customers the option to earn daily interest on balances at the best rates. Saving vaults, a service similar to time deposits, are flexible and allow customers to add funds at any time rather than locking the balance like traditional banks. There are also plans to introduce an array of new services not currently seen in the country such as overdrafts which will enable flexible credit to both Indonesians and expats living in Indonesia.
Licensed and safe
Bellion Wallet was first established in 2021 in the UK and Europe and last year opened a local office in Bali. The app is available in English and Bahasa Indonesia is supported by customer service in both languages.
The company offers its services in partnership with licensed banks and financial providers in addition to its own licenses in some countries. The company's partners in Indonesia are licensed by Bank Indonesia and supervised by OJK.
Bellion Wallet is also the first in Indonesia to safeguard its customer funds. This means 100% of customers' funds are protected in the unlikely event something happens to the company, unlike traditional banks that can only provide deposit protection up to 2 billion rupiahs.
Free to join
Experience the better way to bank by downloading the Bellion Wallet mobile app on the App Store or Play Store today.
Interested in this topic? Check out our other articles from Social Expat: