Indonesia has taken a significant step to attract foreign investors and stimulate its economy by introducing the Golden Visa Program. This program offers eligible individuals the opportunity to obtain an extended residence permit, ranging from five to ten years, which makes it an appealing option for those interested in long-term prospects within the archipelagic country.
Director General of Immigration Silmy Karim, made the official announcement in a statement, saying, "The golden visa is granting a residence permit for an extended period of five to 10 years." This new initiative offers investors multiple pathways, catering to individual and corporate investment profiles.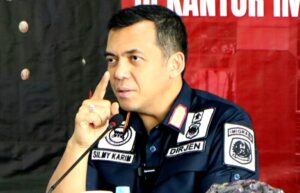 Investment Requirements
For individual investors eager to participate in Indonesia's Golden Visa Program, the options are as follows:
Five-Year Visa: To obtain a five-year visa, individual investors must establish a company in Indonesia with a minimum investment of USD 2.5 million. This avenue provides a shorter path to residency while allowing investors to tap into Indonesia's vast market potential.
Ten-Year Visa: Investors with a more long-term perspective can opt for the ten-year visa, which requires a higher investment commitment of USD 5 million. This option grants an extended residency period, allowing investors ample time to explore and engage in Indonesia's growing economy.
Corporate investors, too, have been included in this golden opportunity:
Five-Year Visas for Directors and Commissioners: Corporate entities looking to secure five-year visas for their directors and commissioners must invest USD 25 million in Indonesia. This category facilitates ease of business and encourages foreign companies to have a significant presence in the country.
Ten-Year Visas for Corporate Investors: The ten-year visa is attainable with a substantial investment of USD 50 million for corporate investors seeking an even longer-term commitment. This extended visa duration offers stability and fosters deeper ties between foreign corporations and the Indonesian market.
Economic Implications
The launch of Indonesia's Golden Visa Program is believed to have profound economic implications for the nation. It is expected to attract a steady influx of foreign investments, stimulating job creation and contributing to the growth of various industries.
Indonesia, known for its abundant natural resources, large consumer base, and strategic geographical location, has been on the radar of international investors for years. The introduction of this program aligns with the government's efforts to open its  doors to foreign capital and expertise, ultimately enhancing the nation's competitiveness on the global stage.
Conclusion
Indonesia's Golden Visa Program offers a compelling opportunity for individuals and corporations to establish a foothold in one of Southeast Asia's most dynamic economies. The extended residence permits, ranging from five to ten years, provide investors with the stability and longevity they need to participate fully in Indonesia's burgeoning economic landscape. As investors flock to Indonesia, Indonesia is highly believed that the Golden Visa program would reap the benefits of increased foreign investment and economic growth.
Interested in this topic? Check out our other articles from Social Expat: