Indonesia's Director General of Immigration, Silmy Karim, has unveiled an exciting development of the Sports, Music, and Arts Visa that promises to make it simpler for athletes and artists to visit the country. This new visa category aims not only to facilitate the entry of sportspeople and musicians but also to open the doors to a plethora of live events that will attract tourists from around the world.
The newly introduced "Sport, Music, and Arts Visa" is set to revolutionize how Indonesia welcomes talent from across the globe. As Director General Karim announced, applications for this visa category can now be submitted conveniently through the evisa.imigration.go.id website. 
Speaking to reporters, Karim emphasized the importance of this development, stating, "We are capitalizing on this momentum. Soon, Indonesia will play host to numerous international events. In October, we have the MotoGP, the highly anticipated Coldplay Concert in November, and the U-17 World Cup."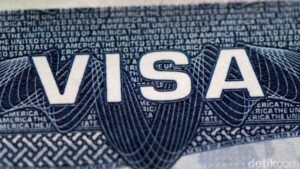 The primary goal of this new visa category is to simplify the visa requirements for individuals involved in sports, music, and the arts, thereby positioning Indonesia as a top destination for sporting events and international music performances. Karim passionately questioned the need for particular stringent prerequisites, remarking, "Is it necessary for an athlete of Cristiano Ronaldo's caliber to present a Police Record Certificate just to participate in an exhibition football match in Indonesia? Similarly, must Coldplay, one of the world's most renowned bands, possess at least five years of work experience to stage a concert in Jakarta? These are irrelevant requirements that we have eliminated."
The introduction of the Sport, Music, and Arts Visa reflects Indonesia's commitment to embrace a global cultural and sporting exchange. By removing unnecessary bureaucratic hurdles, the country aims to become a welcoming hub for established and emerging talent worldwide.
This move is poised to enhance Indonesia's international reputation in the arts and sports and create economic opportunities as it draws more international presence to the country. With a rich and diverse cultural heritage, Indonesia is set to position itself as a potential  destination for artists, athletes, and enthusiasts alike.
As the inaugural applicants begin to take advantage of this simplified visa process, the world eagerly awaits the upcoming cultural and sporting spectacles that Indonesia has in store. Indonesia is ready to welcome the global stage with open arms, fostering an environment where artistry, athleticism, and international collaboration can thrive.
For more information regarding Indonesian visas, please visit LetsMoveIndonesia right here.
Interested in this topic? Check out our other articles from Social Expat: