Ubud, often referred to as the cultural heart of Bali, has long been a magnet for traveller's seeking extraordinary experiences. The Hidden City Ubud Project takes this charm to new heights, offering an oasis of luxury in the midst of the vibrant cultural center of the island.
The Hidden City Ubud Project is a hidden gem nestled within the lush tropical landscape of Bali, marking the beginning of a journey into unparalleled luxury and tranquillity. It seamlessly blends traditional Balinese charm with contemporary luxury, creating an unparalleled way of life.
This project encompasses investment residential areas, commercial spaces, and modern workspaces, all designed with the aim of providing lucrative investment properties. Located in the heart of Bali's cultural hub, the village of Petulu, Ubud, Bali.
Hidden City Ubud offers an extraordinary adventure experience, with surroundings enveloped in lush and unique vegetation, opening the door to truly exceptional experiences. It offers a multi-dimensional experience to its guests, with neatly laid stone pathways, lush gardens, and pristine pools that seem to merge with the surrounding green forests.
The location of Hidden City Ubud is closely connected to the enveloping nature, rich archaeological heritage, captivating natural attractions such as unparalleled terraced rice fields, enchanting waterfalls, and various profound temples with deep meaning and history. This prestigious estate offers unmatched luxury with a range of meticulously designed villas, townhouses, and apartments, merging the beauty of Balinese art with contemporary luxury. With private swimming pools, luxurious furnishings, and extensive views of rice terraces, living here is the perfect harmony between luxury and natural beauty.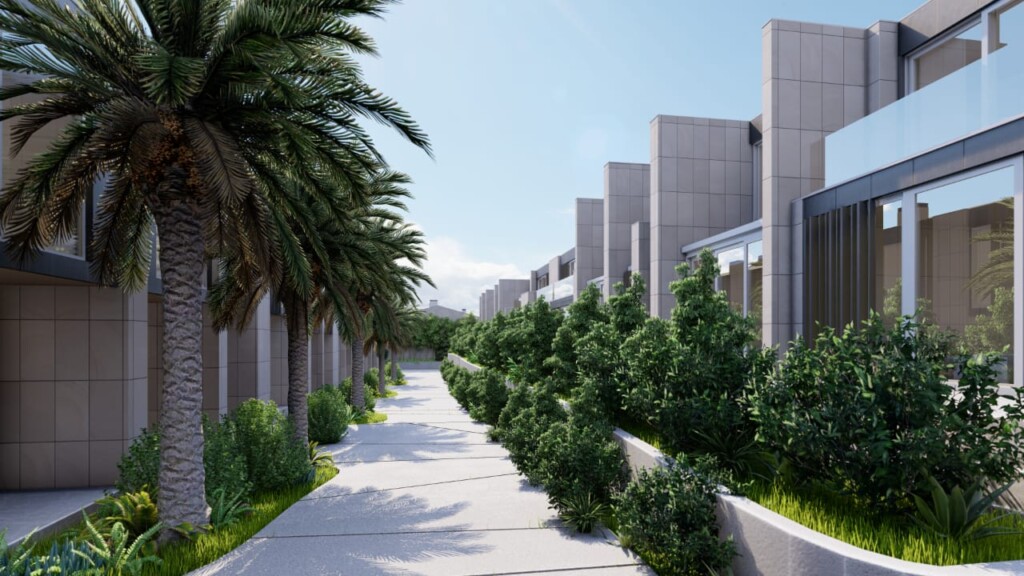 Moreover, integrated facilities such as offices, a food court, concert hall, Jungle Club, shops, restaurants, and a gym will complement this experience. Diverse developments, ranging from luxury villas to high-quality apartments and townhouses, come together to form an integrated living environment.
With extensive commercial areas of up to 4,000 m², Hidden City Ubud offers a range of commercial facilities, including exclusive dining venues, boutiques, and versatile business platforms. The project's workspace covers 2,500 m², including modern co-working spaces and office areas, making it appealing to entrepreneurs and business representatives. The property's design elements incorporate wood, natural stone, sophistication, cleanliness, and minimalism, all imbued with a modern style, presenting a harmonious blend of aesthetics and functionality, creating spaces that seamlessly blend with their natural surroundings while exuding an elegant contemporary ambiance.
View this post on Instagram

The investment in the Hidden City Ubud project amounts to $40 million. The Hidden City Ubud project is assessed to offer attractive investment opportunities, supported by promising growth prospects. Estimated to be completed in less than three years, this project ensures a rapid return on investment for prospective residents and investors. Going beyond the concept of ordinary living spaces, Hidden City Ubud invites you to cultivate a growing business and seize the opportunities offered by the future.
Moreover, one of the investment attractions of Hidden City Ubud is the variety of property types offered, from apartments and townhouses to luxury villas, allowing investors to cater to diverse clientele and diversify their property portfolios.
With relatively straightforward foreign ownership regulations compared to other countries, Bali is accessible to international investors, making it an enticing real estate investment destination. The island's unique culture, stunning landscapes, and breathtaking beaches contribute to its long-term appeal, ensuring that tourists and property investors continue to be drawn to Bali.
Furthermore, Bali's economy benefits from Indonesia's overall economic stability, providing additional support and confidence for property investments in the region.
Interested in this topic? Check out our other articles from Social Expat: