Bali, a tropical paradise known for its breathtaking landscapes and warm hospitality, is not only a haven for natural beauty but also a culinary destination like no other. The island continues to evolve as a top spot for discerning food and drink enthusiasts, offering a plethora of exquisite bars and restaurants. In this article, we will delve into the world of Bali's best bars and restaurants, where you can embark on a culinary journey that's as diverse and enchanting as the island itself.
Bistro Anwa, Seminyak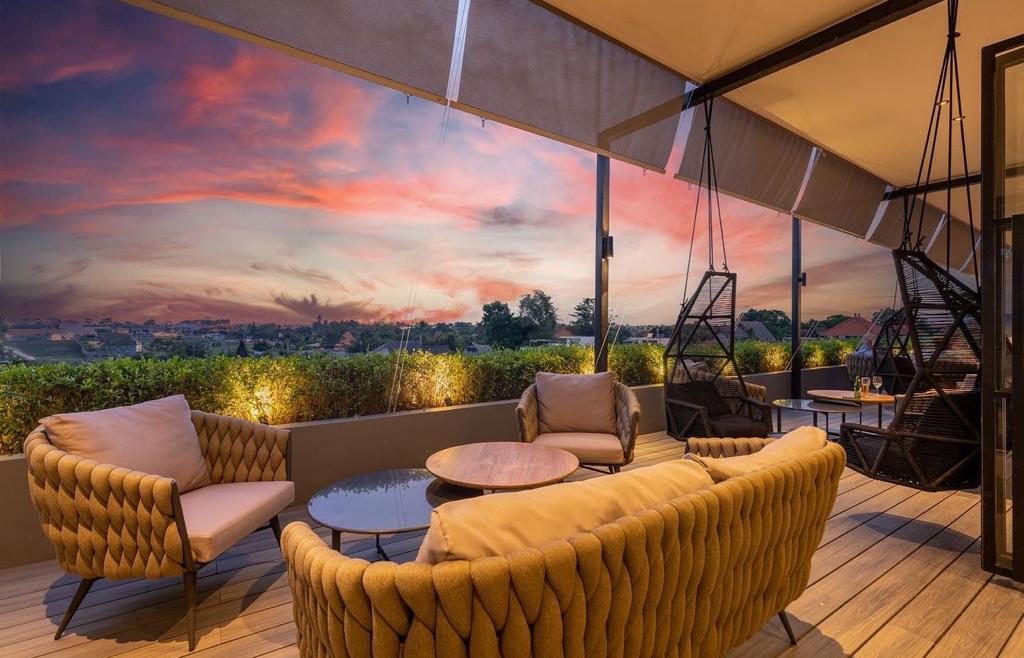 Bistro Anwa, a restaurant and rooftop bar nestled in Kerobokan Kelod, offers a proper and stunning place with a view for breakfast, lunch, and dinner. They have its signature menu for breakfast: Crowd Pleasers (Creamy hollandaise sauce tops perfectly poached eggs, smoked salmon and an English muffin, available from 7 am. Aussi beef burger for lunch, a pure Angus beef, soft brioche bun, pickles, and American cheddar that completes the set! Available daily from 12 p.m. A better time to visit is during sunset views when you can enjoy the meals and view with your loved ones! Get the 2-for-1 deals and 50% off for all pizzas on GoJek App.
2 for 1 Pizza Hot deals on Monday and Friday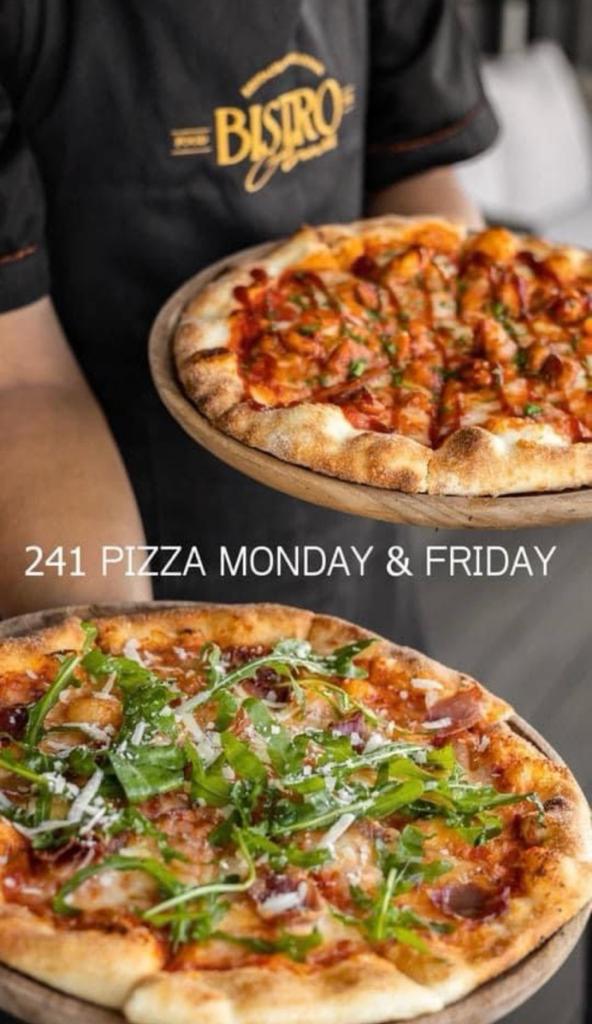 BB52 Craft Burgers Restaurants in Bali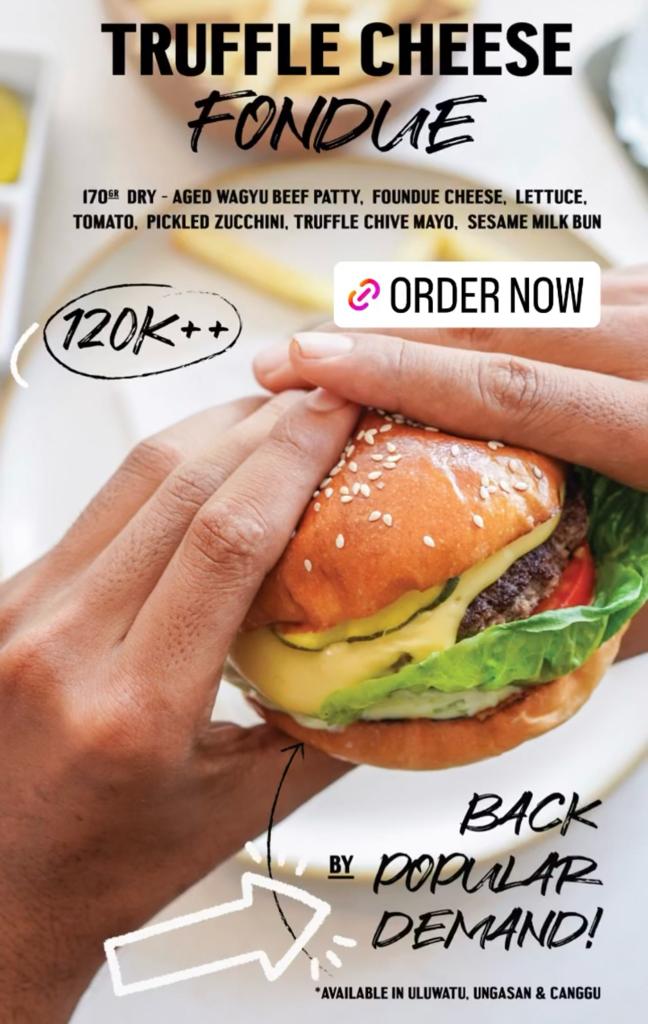 A restaurant that's a hidden gem for burger aficionados seeking a unique and mouthwatering culinary experience. Nestled in the heart of Bali, this burger joint takes the art of burger crafting to new heights. Each burger is carefully prepared with precision, combining various flavours and textures to create a culinary masterpiece. The cosy ambience and friendly staff add to the charm, making BB52 Craft Burger a must-visit for those searching for delectable burgers in Bali. Enjoy their most popular demand 'Truffle Cheese Fondue' for only 120k++ this November!
Cibo! Cucina Deli Gelateria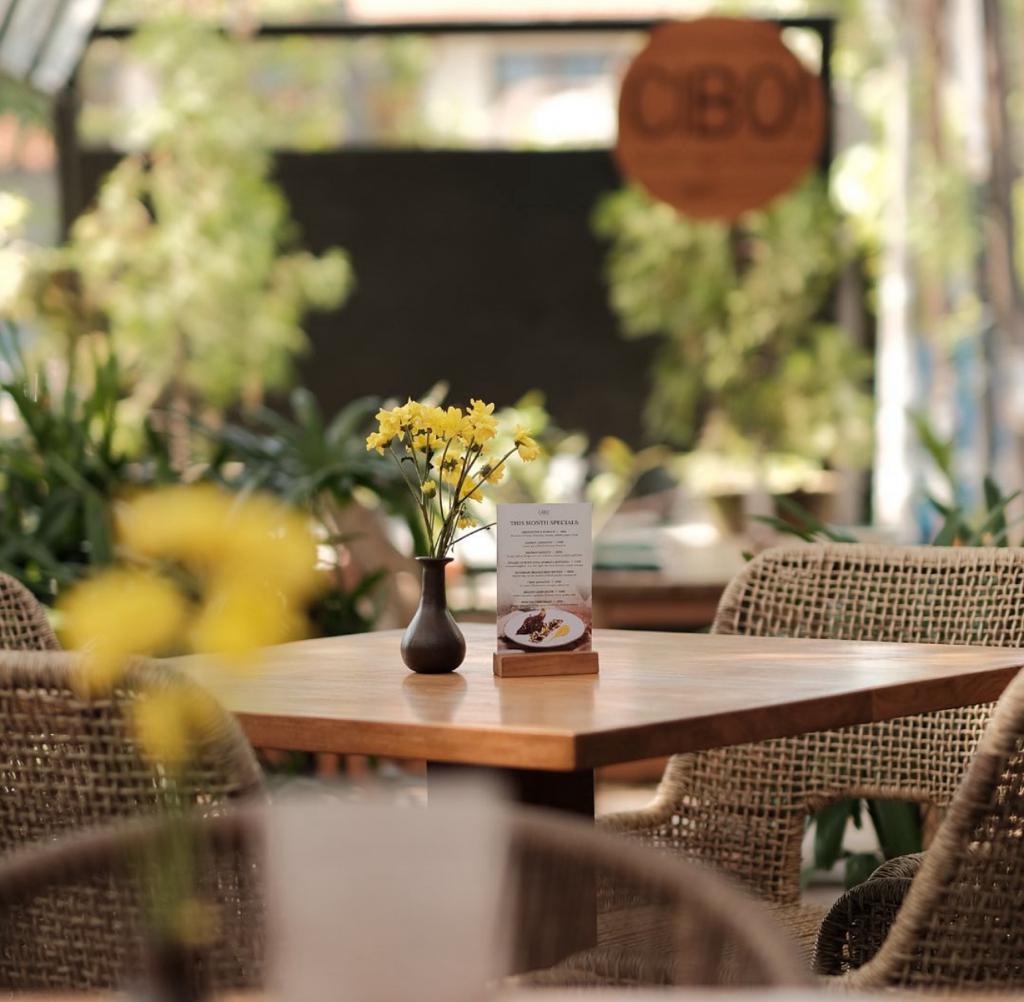 Cibo! Cucina Deli Gelateria in Bali is a culinary haven that tantalizes the senses with its exquisite Italian-inspired offerings in Indonesia. November deals offered every Monday is pasta day with a special selection of pasta dishes for only 78k++. This delightful establishment combines the authentic flavours of Italy with a touch of tropical charm. The chic dining atmosphere, complete with charming décor, welcomes patrons to savour the rich and diverse tastes of Italy while enjoying the laid-back Bali vibe. Cibo! Cucina Deli Gelateria is a culinary treasure for those seeking a taste of Italy in the heart of the Indonesian paradise.
Chow Chow Contemporary Asian Cuisine, Canggu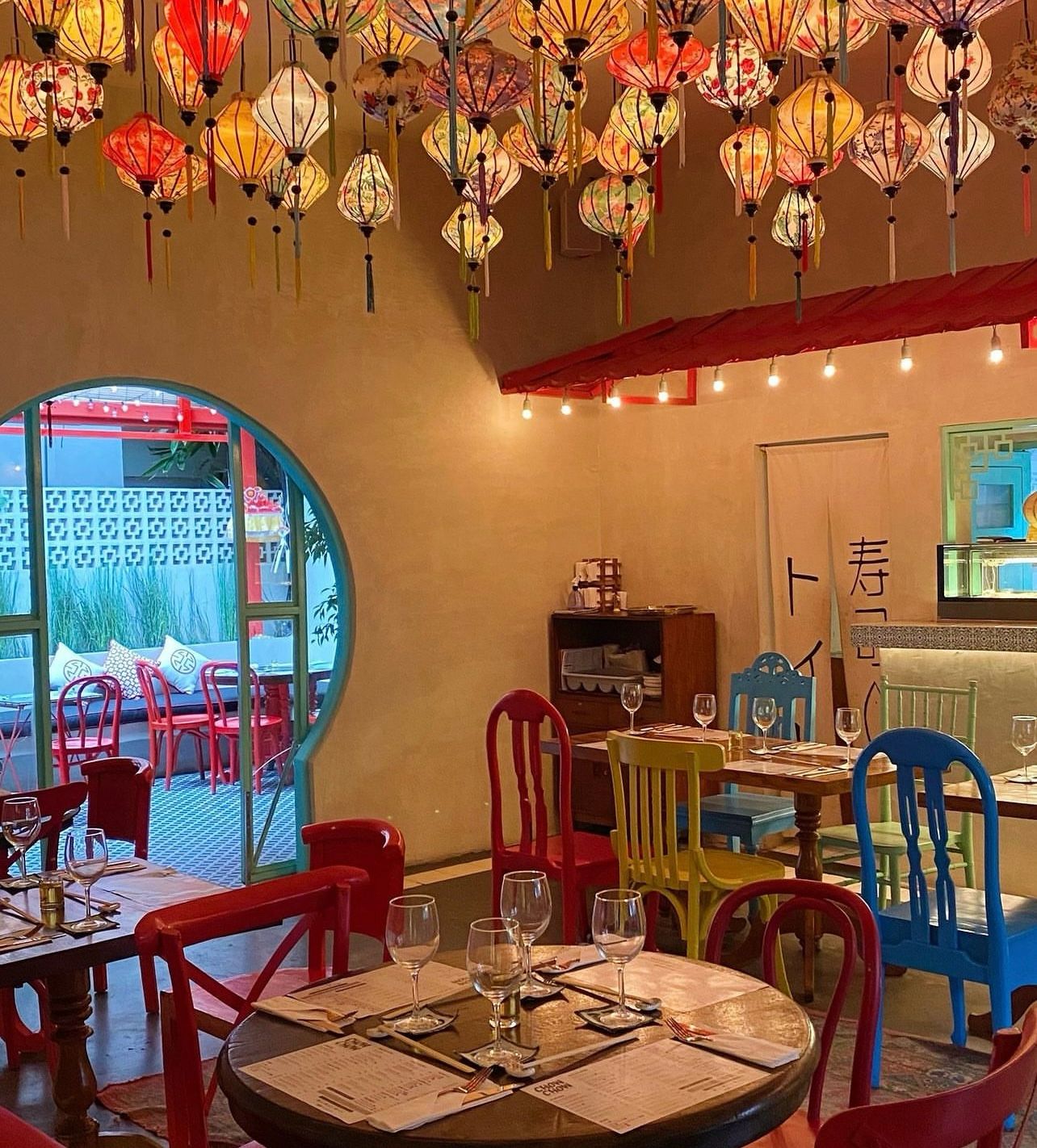 This restaurant offers a unique fusion of Asian and international flavors, delivering a memorable and best enjoyed dining experience. The menu at Chow Chow Bali is a testament to find the best creativity and quality. From delectable sushi rolls to mouthwatering Thai curry spice and an array of exotic cocktails, the restaurant's offerings are a delightful culinary exploration. Besides its Asian cuisine, take a sip of Happy Hour 2 for 1 all craft cocktails, beef & wine everyday 4pm – 6pm & 9pm – 11pm.
Happy Hour 2 for 1 All Cocktails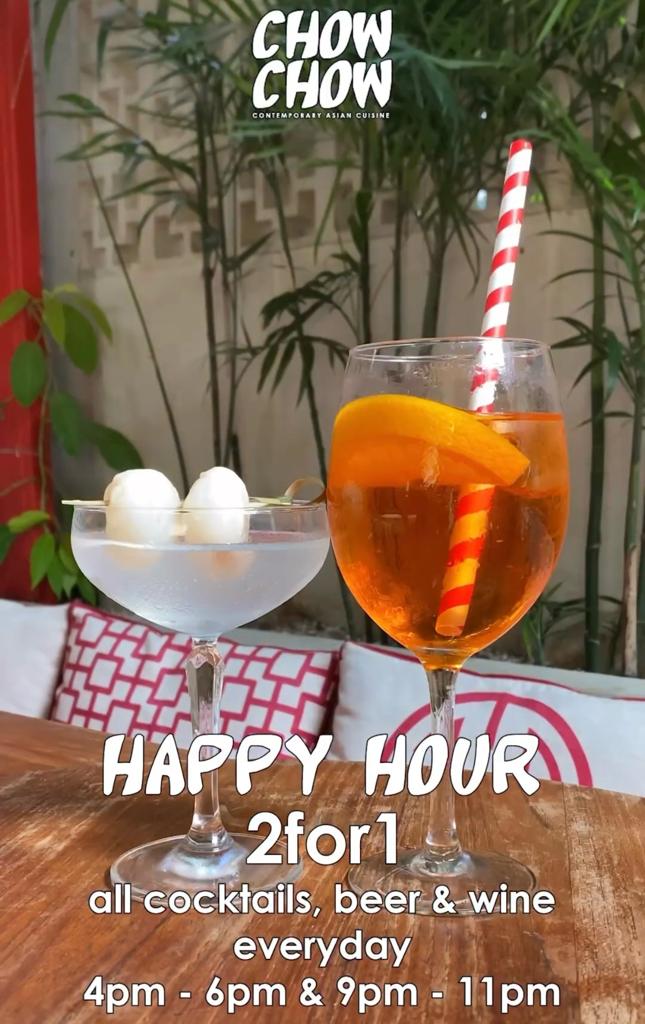 1959 Cocktail Bar and Dance Club
The 1959 Cocktail Bar and Dance Club is a new bar and one of the best bars in Bali with a retro-inspired nightlife destination that combines the allure of vintage aesthetics. With its retro decor, signature cocktails, and a dance floor that comes alive with a mix of old-school and contemporary beats, the 1959 Cocktail Bar and Dance Club offers unique good vibes and a memorable nightlife experience. The 1959 Cocktail Bar and Dance Club invites guests to revel in the nostalgia of yesteryears while enjoying the vibrant spirit of Bali's modern nightlife scene.
The Cave, Most Unique Bars in Bali Restaurant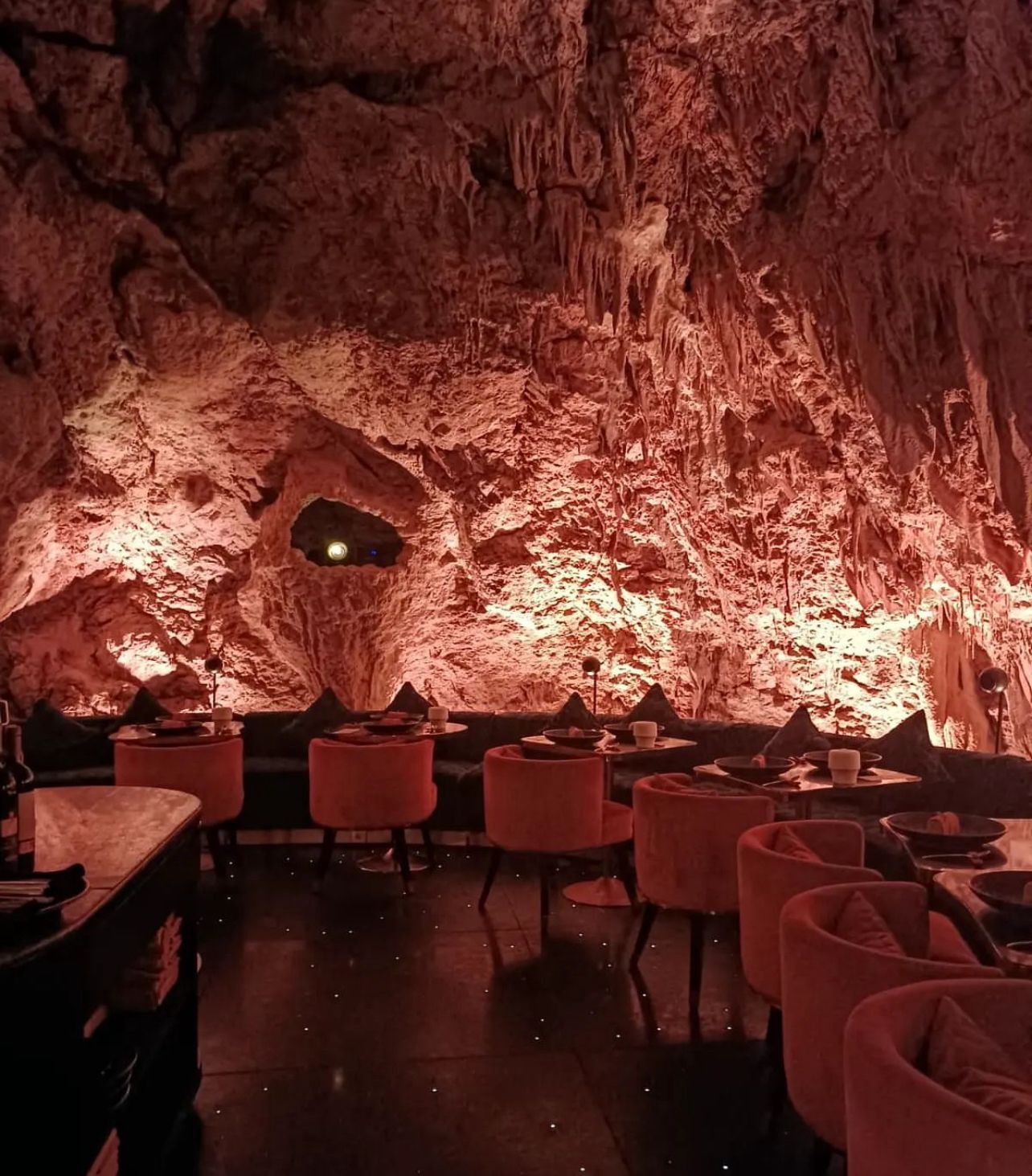 It is one of Bali's best restaurants and is a unique and enchanting dining establishment that sets itself apart from the traditional restaurant experience. The Cave's menu boasts a fusion of international and Indonesian cuisine, featuring a variety of seafood, grilled dishes, and exotic cocktails. The captivating ambience, created by the natural limestone formations and the sound of crashing waves, adds an element of wonder to the dining experience.
Bali's culinary scene in 2023 continues to impress with its innovative and diverse offerings. These best bars and restaurants represent just a fraction of the incredible dining experiences the island has to offer. Whether you seek fine dining, beachfront indulgence, or an immersive journey through Balinese flavours, Bali's restaurants have you covered. As you explore the island, be sure to savour the remarkable cuisine and immerse yourself in the unique cultural experiences that Bali has to offer.
Check out our other articles from Social Expat for more food and drink recommendations in Indonesia: